Oncidium Mini Yellow 'Real Feel'
The flowering plants (angiosperms), are the most diverse group of land plants. The first flowering plants known to exist are from 160 million years ago. They diversified enormously during the Lower Cretaceous and became widespread around 120 million years ago. It is generally assumed that the function of flowers, from the start, was to involve animals in their reproduction processes.
By so doing plants greatly improved their reproductive efficiency and genetic diversity. Many animals contribute, insects, birds, bats monkey's etc. interestingly red flowers will be pollinated by animals that can see 'red' in the spectrum, (like birds and monkeys). Rarely will they be pollinated by insects which can see ultraviolet, but not red.
Carissa  'Boxwood Beauty' is a compact dense evergreen shrub with green foliage and no thorns on the stems. Has deep green leaves like a large leafed boxwood. OK to prune heavily to shape. Produces fragrant white flowers with 5 petals. Full sun produces best growth results. Excellent for hedging and shaping
The lucky bamboo grown in it's native country (West Africa) can grow up to 5ft tall (or much more), and as a house plant up to approximately 2 or 3 feet. There are various cultivars of this plant and some of the most interesting are the twisted stalk types which are trained by specialist growers.
The name lucky seems to have been given by the Chinese that practice feng shui and believe in this plant brings good fortune into a home or workplace.
Native range extends from Northern Australia through Malesia and Indochina into China, Japan and India. The species have become naturalised in tropical and sub-tropical forests worldwide, where it has caused severe ecological damage in some cases. Scindapsus aureus can become a highly invasive species when introduced into tropical countries where it is not native. Having no natural enemies, it completely overgrows the forest floor as well as the trunks of trees, causing severe ecological disruption.
Young trees can grow asymmetrical with branches often drooping toward the ground. Staking and proper pruning will help develop a well shaped and structured crown.
It has great value in medicine. It is known as aragvadha, meaning "disease killer". The root is considered a purgative, and self-medication or any use without medical supervision is strongly advised against in Ayurvedic texts. The flesh of the fruit is used as a laxative, while the bark can be used to treat skin infections.
Keep the room temperature between 65 and 70 degrees Fahrenheit during the spring, summer, and fall. As well, maintain a room humidity of between 25 and 49 percent.
In the winter, keep the room temperature closer to 65 °F (18 °C) to encourage the plant to produce new flower buds.
Do not hang the plant near a heating or air conditioning vent or near a doorway where it will be exposed to cold drafts in the winter.
To make aged water, simply fill an empty milk jug or watering can a few days before the lipstick plant needs to be watered. Then fill the container again right away after watering the plant. This way, you will always have aged water ready for the plant.
Allow the top 1 to 2 inches of potting mix to dry before watering in the winter. Keeping the lipstick plant a little dryer during the winter will result in more profuse blooming in the spring and summer.
Acacia arabica Acacia arabica is a slow growing, long lived tree usually growing 2.5-7 m tall, but occasionally reaching up to 20
Cycas Palm 'Real Feel'
Palms are among the best known and most extensively cultivated plant families. They have been important to humans throughout much of history. Many common products and foods are derived from palms, and palms are also widely used as ornamentals, making them one of the most economically important plants.
Palms are very distinctive but are available in 2 basic forms, as a feature tree with a characteristic trunk, or as a multi-stem plant, both very popular for indoor applications.
Water the saguaro every 10 to 14 days. The soil should dry out completely before you need to water again. Check the soil to 4 inches deep with your fingers. If you feel even a slight bit of moisture, wait a few days to water. Even though the Saguaro is indoors, you should still follow a seasonal watering schedule. When the nighttime temperatures dip below 60 degrees F, discontinue watering altogether until the nighttime temperatures stay above 60 degrees F.
Alocasia california. Alocasia. An Alocasia plant, native to Asia, is also called an Elephant Ear plant or African Mask plant because of their very large, glossy, heart-shaped leaves with wavy edges. These stunning, veined leaves come in red, bronze, blue-green, and purple.
No Stock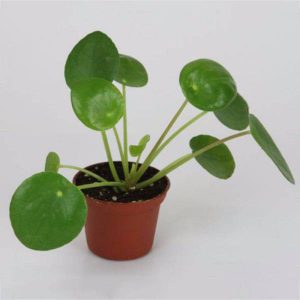 watering, once a week, depending on the season. On hot summer days they might need a bit more water than on colder days. What's important is to not keep the soil wet, but let it dry out a bit in between waterings, but also don't let it dry out completely, either. The plants in terracotta pots might need watering more often because the terracotta absorbs part of the water.
All my Pileas love a spot in front of a window where they get a lot of light, but almost no direct sunlight. This is where they grow best. In a spot where there's more shade, they will do fine too, but the leaves might turn a darker green. Too much direct sunlight might scorch the leaves. I do rotate my plants a few times a week because the leaves grow in the direction o
Since birds of paradise are tropical plants, it's no surprise that they enjoy bright sunlight. Place your indoor bird of paradise in a spot where it will get the most light. The only exception is if it's very hot, such as in a sun room; in that case, bright, indirect light is best. If your plant's leaves are yellowing, try increasing the amount of light exposure.
Birds of paradise prefer rich, well-draining soil that still retains some moisture.
Birds of paradise do best with a regular watering schedule. Keep the soil moist in spring and summer, during the growing season, but allow the soil to dry between waterings in the dormant fall and winter months.
Water that has a high salt content could burn the leaves. If this is the case with your water, consider using rain water, when possible, or distilled water to water your bird of paradise. Birds of paradise do well in typical household humidity, but they may benefit from intermittent misting during dryer winter months.

SUPPORT 24/7
We support online 24 hours a day

FREE SHIPPING
On above 350 AED order